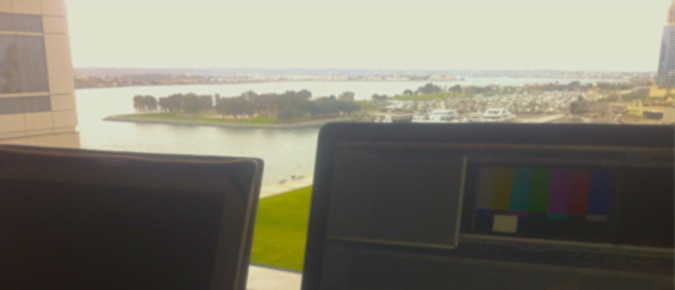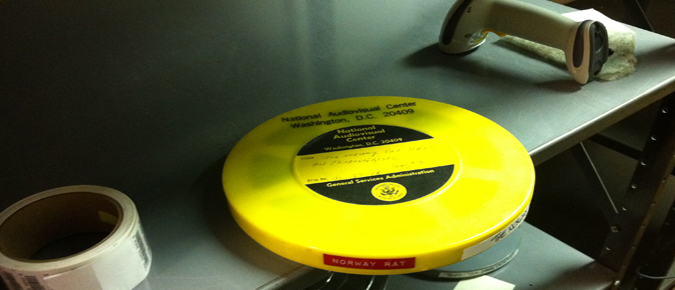 Welcome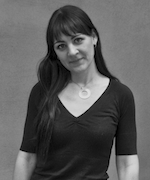 A few words...
I grew up dreaming of working with the Muppets. Since watching a behind the scenes documentary on "Snow White" when I was five, I wanted to be one of those behind the scenes people making magic appear on screen. Through high school and college, video production was my "thing" and I searched for every opportunity to increase my skills and knowledge. Since then, I have crossed the continent and globe as a Production Manager and Editor/Preditor. I enjoy dropping into different worlds to taking masses of raw media to find and construct a cohesive story. Every production – corporate, television or educational – brings new challenges which I see as opportunities to increase my skills and deliver the seemingly impossible.
My style is quirky, my work ethic is dogged, my projects and timelines are exceptionally well organized.
I love working as one of those people in black, creating – if not magic – entertaining pixels for the masses. You can see my production credits and some examples of my work herein. Since earning a Masters of Information Technology (with a focus on audio/visual archiving and social media) which took me to Italy for a year as the librarian for FSU's International Program's Study Center in Florence, I have diversified my experience to include writing, website building, photography, and other forms of storytelling. You can check out the "Otherwheres I Roam" section for more on what has occupied my creative time like traveling to Uganda in Jan 2015 for Hackers for Charity on a story-gathering mission. In addition to great adventures, new locations, excellent meals, and beautiful vistas, I'm always open to a great gig in tv.
Video Production is my first and most longstanding passion... and I still hope to one day work with the Muppets.
---
Credits
Shows and Series:
| | |
| --- | --- |
| | MTV2 |
| | MTV2 / Bird Brain Productions |
| | MTV / Bird Brain Productions |
| Aspen Gay Ski Week Comedy Caberet | Logo |
| Channel Navigation Host Segments (Daily Content) | MTV2 |
| "Rock the Deuce" and "HitList" Block Programming | MTV2 |
| "Movers and Changers" 2010 and 2011 | mtvU |
| "Ulalume: Howling At New Moon" | MTV/mtvU |
| "FN Spring Break Rules '09" | MTV/mtvU |
| "True Life Presents: Camp'd Out" | MTV/Gigantic! Productions |
| "Gone Too Far" | MTV/Gigantic! Productions |
| "PopLab" and "NewNowNext" Various Episodes | Logo Network |
| "My Family's Got GUTS" Season 2 -  Supervising Editor | Nickelodeon/Worldwide Biggies |
| "My Family's Got GUTS" Season 1 | Nickelodeon/Worldwide Biggies |
| "Adventure Camp" / "Adventure Florida" Discovery Kids & BBC/Spectrum 2009 Daytime Emmy Award Nominated Outstanding Children's Series | Discovery Kids & BBC/Spectrum |
Promotions and Marketing:
Woodies 10 for 16

mtvU

vh1

Promos for: ABDC Season 5 Premiere & The Buried Life Premiere

MTV2

"I Love You Man" Presents Spring Break Weekend

Logo Network

Other aired work and internal pieces for:
mtvU, MTV2, MTV, Logo Network, Worldwide Biggies, and CGI
Corporate Productions:
Bawdyhouse Media

DaVita Annual Nationwide (2007, '08, '09, '10, '11, '12) 

DaVita/CAPPA Productions

SolidWorks World (2009, '12, '14, '15 and '16)

Dassault Systemes/Cramer Productions

PwC Partnership Meetings (Maryland, Palm Springs, West Palm Beach)

PwC/Cramer Productions

Book Fair DVDs Fall'08, Spring'09 & Fall'09 (Seen by > 3 million kids)

Scholastic Books/ScooterVision

Other Corporate Clients include: 
Entertainment Books, Publix, Compass Group North America, FAA, CFO.com, Beringer Wine, PuraVida Coffee, GE Healthcare, American Symphony Orchestra
Work Examples
Unfortunately a great deal of what I have done can't be published online due to content restrictions. One of these days I'll have need to put together a reel, in the meantime here are a few exaples of my work of which I'm proud. If you don't see a particular style of piece you're interested in, contact me
Professional Credentials
Freelance Editor
Final Cut Pro and Premiere "Preditor" (2007-Present) --Fully confident working in a post house suite, on-site ballroom, or field production office on a laptop. I can work closely with a Producer or independently (and even remotely) to take concept to finished product. My strength is in Final Cut Pro and Premiere, but I dabble in Photoshop, DVD Studio, Motion, AfterEffects, Aperature and Dreamweaver – I will learn enough for the project at hand. My Post Supervisor experience and Project Coordination skills mean that I instead of just a mouse-jockey-for-hire, I'm called upon to organize projects, media, and resources as well as troubleshoot problems. My geeky creds mean that I speak transcoding, compression, bitrates, FTP, html, transfer, and-- occasionally-- twitter.
Florida State University's International Program in Florence, Italy
Student Supervising Librarian (August 2012 – August 2013) -- Oversee day-to-day operations of the library (a 7,000-volume collection and computer lab), manage 6 part-time Library Assistants, assist students with research and academic support, coordinate acquisitions and collections management.
The Christopher Group International (CGI)
Studio and Senior Projects Coordinator (April 2007 – May 2008) -- Assisting with all studio operations as well as producing, editing and authoring projects for corporate clients.
Pink Sneakers Productions
Production Assistant - Production Manager - Post Production Supervisor
(November 2003 – April 2006) – Hired as the first full time employee and helped the company grow from 2 staff and 5 contractors producing a 1-hour show to (2.5 years later) a standing staff of  9 and over 75 contract employees producing 3 series simultaneously
Production Management: complete office management; Accounting (Payroll, Accounts Payable, project reconciliation); & Insurance (E&O, General Liability, and Worker's Comp).

System Administration/IT: Purchased, set-up and maintained company computers and resources (including desktops, laptops, software, printers, servers and networking equipment). Set up a web-based video review system. 
Recommended and coordinated purchase, oversaw installation of, and administered two Apple XServe Servers: one for office file consolidation and sharing and one with a 7TB RAID Array for project and offline footage backup.

Field Equipment: Purchased, managed, oversaw repairs on and checked in & out all field equipment and resources.

Post Systems: Purchased, set-up, maintained, and upgraded as necessary: 21 edit systems running Final Cut Pro for digitizing, rough cutting, and offline and online editing; an audio sweetening suite running Pro Tools; and all auxiliary equipment (decks, firewire drives, mixers, speakers, monitors, etc).

As Production Manager: scheduled all field and post equipment; assisted in scheduling and managing personnel.
Sporadically: oversaw or implemented network notes; managed audio sweetening; cut promo & story segments; fixed blurs and Chyrons in final edits; oversaw and personally made review layoffs and final for-air masters.
Gator Growl at the University of Florida
Annual, student-run, three hour, live, multimedia, one-million dollar budgeted event attended by over 60,000 Gator fans
Associate Producer (2000) - Worked to secure headlining talent, oversee day-to-day activities and otherwise produce Growl; directly managed 5 Directors; directed the live show: Technical, Show and Video calls.
Show Coordinator (1999) - Created Show running order; Produced and Edited 6 sports-themed video montages.
Video Director (1998) – Produced, Shot, and edited 30+ minutes of  show content & TDed the live show feed. 
Education
Bachelor of Science Degree from the University of Florida – Telecommunications Production
Information Architecture Certificate from The Florida State University
Master of Science in Information Technology from The Florida State University
Contact

Your message was sent!
Get in Touch:
Contact details:
New York: +1 646 409 6909
e-mail: videojojune[at]gmail[dot]com
---